Thank you for contacting Busy Boys Roofing LTD, a representative will contact you shortly.

Protectoboard
Protectoboard is composed of a mineral-fortified asphaltic core between two non-woven glass fiber mats. Protectoboard may be used as a coverboard over IKOTherm insulation, as a re-cover board in a re-roof installation, or any other application where it is used as a new substrate for a modified bitumen or BUR roofing membrane. Available in various thicknesses and board sizes.
---
IKOTherm CoverShield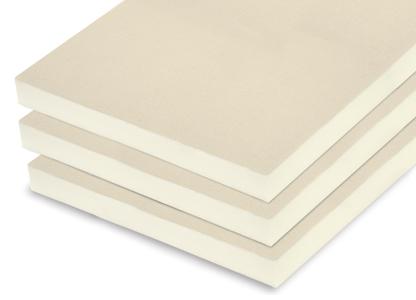 IKOTherm CoverShield is a rigid foamed plastic polyisocyanurate roof board comprised of non-organic coated glass fiber facers with a closed cell, high compressive foam core. This product is primarily used as a coverboard for new and existing construction.
Neutral coated glass fiber facer is moisture and mold resistant and is compatible with many roofing materials.
Closed cell, highly compressive foam core insulates and saves on energy.
Foam core with glass fiber facer it can be easily cut to roof shapes without the use of special tools.
Lightweight it cuts down on the dead load of a roof assembly.
Manufactured in multiple North American plants supply is readily available nationwide.
Go Back